Welcome to North Carolina A. Philip Randolph Institute's new home on the web..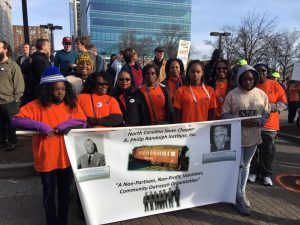 "Salvation for a race, nation, or class must come from within. Freedom is never granted; it is won. Justice is never given; it is exacted."                                                        A. Philip Randolph
The mission of North Carolina A. Philip Randolph Institute is to improve the quality of life for economically disadvantaged families by providing the necessary resources that improve their standard of living, foster self improvement, self empowerment, and self sufficiency.
What We Support Today
Civil rights, strong anti-discrimination measures and affirmative action
Policies to promote a decent wage, high growth, full employment economy
Labor law reform and worker health and safety protections
Decent minimum living standards for all, including anti-poverty programs, a fair minimum wage and a comprehensive "safety net"
Universal, affordable health care
Family leave and child care
Progressive and fair tax policies
International workers' rights and fair trade Education and training programs
Education and training programs
Our History
To A. Philip Randolph and Bayard Rustin, APRl's co-founders, the fight for workers' rights and civil rights were inseparable. Randolph (1889-1979) was the greatest black labor leader in American history and the father of the modern American civil rights movement. Rustin (1912-1987), a leading civil rights and labor activist and strategist, was the chief organizer of the historic 1963 March on Washington for Jobs and Freedom and Randolph's greatest protégé. Randolph and Rustin forged an alliance between the civil rights movement and the labor movement.
They recognized that blacks and working people of all colors share the same goals: political and social freedom and economic justice. This Black-Labor Alliance helped the civil rights movement achieve one of its greatest victories – passage of the Voting Rights Act, which removed the last remaining legal barriers to broad black political participation. Inspired by this success, Randolph and Rustin founded A. Philip Randolph Institute in 1965 to continue the struggle for social, political and economic justice for all working Americans. APRI is an Organization of Black Trade Unionist and Community Activists to Fight for Racial Equality and Economic Justice for all Americans.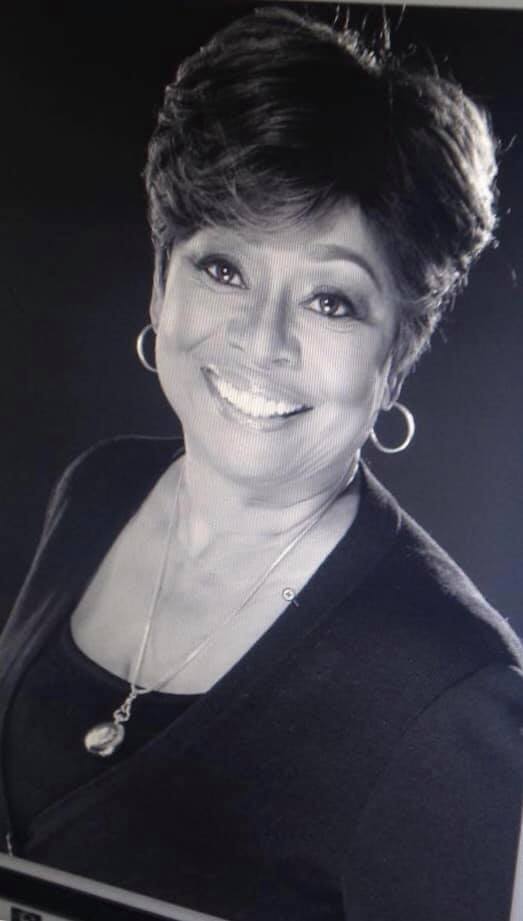 Today, APRI is led by  President Clayola Brown whose vision and energy has sparked a new beginning for our organization and for the movement as a whole. Clayola Brown began serving as President of the A. Philip Randolph Institute, located in Washington, D.C. in August 2004–the first female to serve in this role.
"I believe that Labor Rights, Civil Rights and International Human Rights are bridges which cross the broad expanse of disparities in this country and abroad." -Clayola Brown
   Mary K. Montford was born in Onslow County  in Jacksonville, North Carolina She graduated from Jacksonville Senior High with a Business Diploma.  She attended Coastal Carolina Community College in 1987.  She worked for eighteen years at Big Star Food Chain in various positions and was chief shop steward for the United Food and Commercial Workers Local 204. In 1999, she joined the local chapter (Raleigh) of A. Philip Randolph Institute to see what she could do to help in the community. In 2000, she worked with the Census Bureau managing phone system with twenty-five different phone lines from community to media and legislators. In 2003, she started a community certified emergency food bank in Raleigh, N.C. now known Nationwide as Mary's Pantry. Mary's Pantry feeds around 900 families a month. With this she could also register people to vote and have people sign petitions on various issues, as well as feed the community.  In 2004, she became a founding board member of North Carolina Alliance for Retired Americans.  She led a group of volunteer seniors on a project of phone banking on Senior Care, Social Security, and Medicare. In 2008, she became a certified Health Ambassador for Wake County, North Carolina. In 2010, she became the President of North Carolina A. Philip Randolph Institute, Inc. In 2011, she was awarded The Rosina Tucker Award, in 2012 she was voted for Spectacular Magazine as service woman of the year, and in 2016 she was awarded the Humanitarian of the year for Unsung Heroes. She has spoken at the North Carolina General Assembly on issues pertaining to Voter ID laws being changed in North Carolina. She is well versed on using the State Voices Van for data entry and virtual phone banking.  She has also trained several members on also utilizing the VAN. She trains and supervises people on virtual phone banking with outcomes of making over 100,000 phone calls per year on various issues related to the community and working people in general.  In 2016, she was the Quality Control Manager for 2016 voter registration project which registered 11,259 voters. She continues today to do all of the above and then some to pave the future highway for her children, grandchildren, great grandchildren, and most importantly the community. This is North Carolina A. Philip Randolph Institute State Chair/Board President Mary K. Montford….
Please read more about our programs and contact us if you would like to become an active member in the fight for justice…..In Unity Mary K. Montford
North Carolina A. Philip Randolph Institute, Inc.
1408 Hillsborough Street
Raleigh, North Carolina 27605
P.O. Box 10428
Raleigh, North Carolina 27605
(919) 833-6671
(919) 833-0045 (fax)
info@ncapri.org
Follow us on: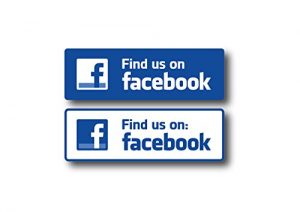 facebook.com/ncapri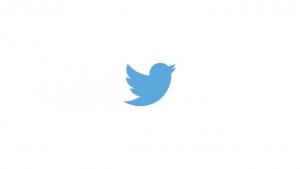 Twitter- @dmontford1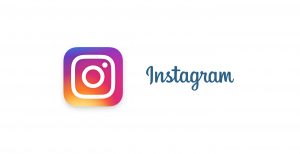 Instagram-ncapri1408
copyright 2014 North Carolina A. Philip Randolph Institute, Inc.
with a little help from
Grass Roots Press, Inc.